FULL FLIGHT OR LITE FLIGHT
A flight case made to full flight specifications will be expected to cope with all the abuse that life on the road can hurl at it.
But if cost or weight is a problem, then Lite Flight could be your answer. Built to a similar specification, a Lite Flight case incorporates lower gauge hardware & extrusions, with no compromise on quality.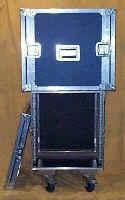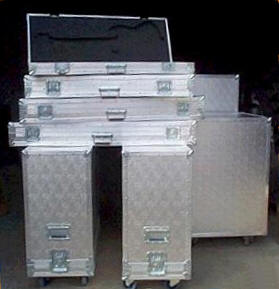 As well as the standard aluminium finish (stucco), we can also offer a full range of coloured hard-wearing laminates. For a top of the range flight case (full tour), we would use black diamond board as standard.
Also:

50mm castors
100mm castors
Jumbo butterfly catches
Jumbo recessed handles
Louvre vents
Mixer telescopic tilts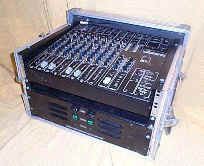 Professional flight cases
Guitar cases
Instrument cases
Photography cases
Computer cases
Tool cases
Amplifier cases
Effects cases
Lighting cases,
and many more types.